Scientists have reversed Type 2 diabetes in a study of patients who underwent intensive medical treatment to control their blood sugar levels.
By following a regimen of strict diet, exercise and medications, up to 40 percent of the participants managed to stay in remission for three months after stopping their medication.
The research was conducted by investigators at McMaster University in Ontario, Canada.
Researchers divided 83 individuals with Type 2 diabetes into three groups. Two of the groups received intensive metabolic intervention that included a personalized meal plan that cut their daily caloric intake by 500 to 750 calories per day. They were also given an individualized exercise plan, met with a dietitian regularly and took medication and insulin at bedtime to help control blood glucose.
The only difference is one group was intensively treated for 16 weeks while the other group received the same intervention for just eight weeks.
They were compared to a third group of participants that was given standard diabetic management information from a health care provider, including lifestyle advice.
All of the participants had their blood glucose measured at 20, 28 and 52 weeks to see how well their blood sugar was controlled.
After eight and 16 weeks of the intensive intervention, medication was stopped in both groups.
In the 16-week group, 11 of 27 participants met the criteria for complete or partial remission of their diabetes for a period of three months after the trial.
In the eight-week intensive therapy group, six out of 28 individuals were in remission for three months after the intervention was completed. Only four out of 28 patients in the control group showed remission.
The results of the study were published in the Journal of Clinical Endocrinology and Metabolism.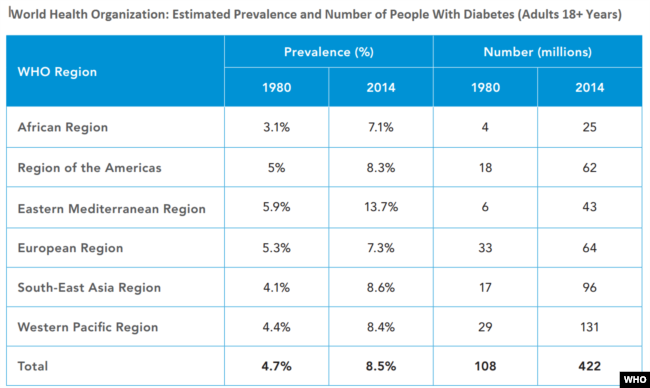 ​
Could change diabetes treatment
Lead researcher Natalia McInness thinks the finding may shift the way adults with diabetes are treated from simply managing their blood sugar levels to a program of intensive therapy to put the disease into remission. Under that strategy, patients would be watched for signs of relapse and treated accordingly.
In Type 2 diabetes, the body either doesn't make enough of the hormone insulin, in severe cases, to ferry nutrients into cells or the cells become resistant to insulin.
Either way, McInness believes the intensive therapy intervention "gives the pancreas a rest," decreasing fat stores in the body that in turn improve insulin production and sensitivity. The pancreas is the organ that produces insulin.
She said the findings support the notion that Type 2 diabetes can be reversed, at least in the short term, through strict medical management. The idea of putting diabetic patients into remission, said McInness, could be very appealing, motivating them to make significant lifestyle changes.
Diabetes is a growing epidemic worldwide and patients struggle to maintain blood sugar levels in the normal range to avoid severe complications like heart disease, blindness and kidney failure.
Via: http://www.voanews.com/
Share this with your friends!